This serves as a guide for writers, so I don't have to explain the things individually to each person in the future.
It'll also give others an idea of how the tools work for when I make the engine and tools available to more of the public.
Introduction to the interface.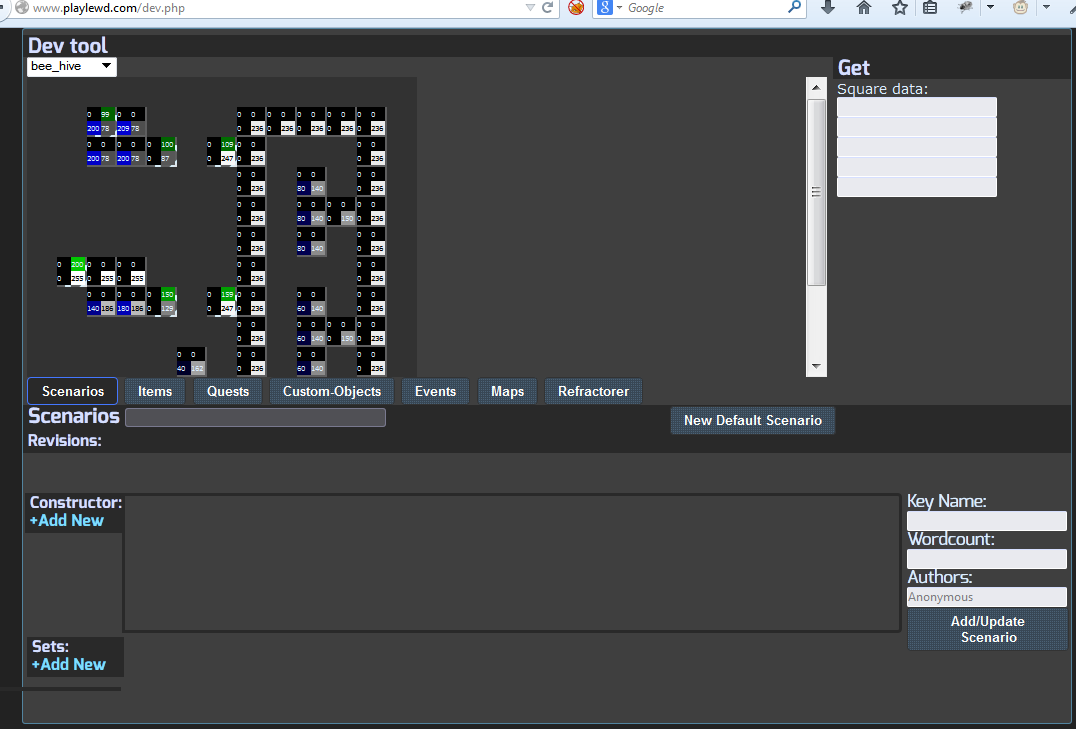 This is what it looks like when the tool is first opened. It's on the web, so there's nothing for each developer to download and … Continue reading →